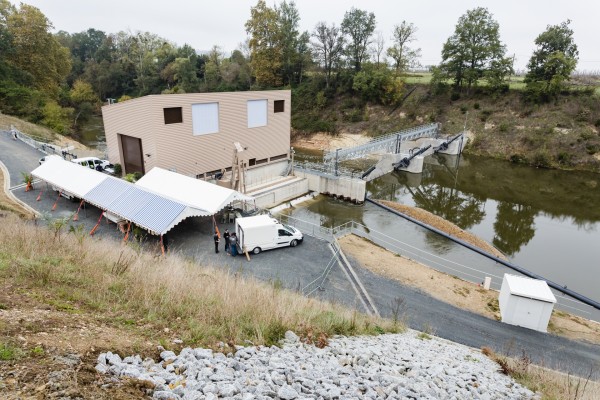 On Friday 27 October, the dam was inaugurated in the presence of the Mayor of the City of Lavaur and the directors of Energies Services Lavaur, the company that manages the production and distribution of electricity in the region.
Hydrostadium, the prime contractor on this project, was also present through our project managers, Emilie and Ludovic. The construction of the entire facility, including a hydroelectric plant equipped with 2 Kaplan turbines, took two years to complete, resulting in a production capacity of 2.4 MW.
Hydrostadium is proud to have been part of this project.